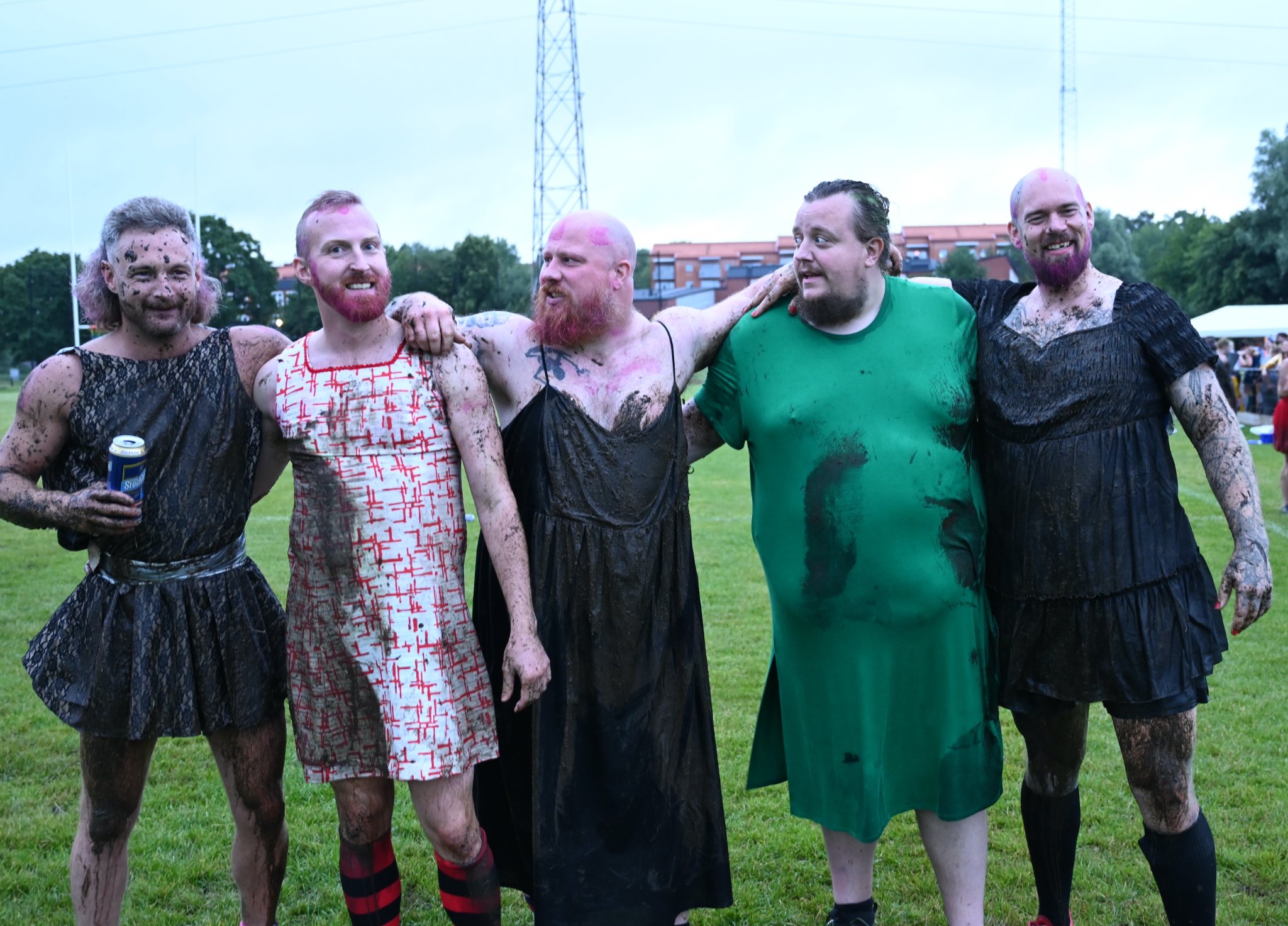 Your favourite Stockholm Pride-week event!
Prom Dress Battle is our signature event, held annually during Stockholm's Pride Week since 2016.
It consists of a shorter rugby match where players of both the men's and women's team dress up with fancy dresses and fight for the glory of their ancestors. This is an event open to other rugby players as well, not only Berserkers. Half of the proceeds from the Battle will be donated to Regnbågsfonden.
Prom Dress Battle - 2023
Thank you all for an amazing event this year! Follow us on Facebook or Instagram to hear news about Prom Dress Battle 2024!
When: Friday 4th August. Team announcement and warm up at 17:00. Kick off at 18:00. After the game there will be a third half and a pub crawl in the city center!
Where
: Gubbängsfältet (Subway station Gubbängen)
Tell your family and friends! Tell your frenemies and nemesisters! The more, the merrier!
See you there! 
For players:
This is the Friday evening where you get to get glammed up, put on your most fabulous dress and smash into some of your favourite teammates and opponents.
Dress-code
: Ball gown, with additional fanciness and glitter optional (biodegradable, please)! (Dont forget your rugby boots and mouth guard!)
After the match
: After the games there will be possibilities for showers, a change of clothes, third half and then meet up in the city center for a pub crawl!
Sign-up and payment
: Please, fill out the sign-up form below and let us know if you would like to play or help with the organisation on the day!
For spectators:
Food and beverages available to buy on site. 
Tickets to watch the game can be purchased on the day or at the venue (or earlier) via Swish: 123 006 19 78
International payment info:
SWIFT/BIC: NDEASESS
IBAN: SE51 9500 0099 6018 0607 3134