Rugby 101 beginners trainings have been scheduled!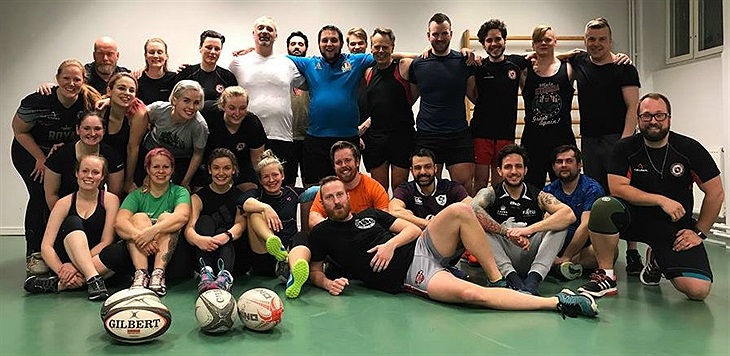 Come down to our beginners practices and see if rugby a sport for you!

We offer:
- All-round exercise that will make you faster, stronger and healthier
- The thrill of competition through games
- Friendship and community
- Off-training gatherings, dinners, workshops and hang-outs

How do I join?
You try what trainings are like with us and you decide for yourself if you want to stay and contiue on the rugby journey and compete with us!

The rugby season of 2019 is approaching fast, with games from May to October, so come on down and start your rugby experience with us!

Upcoming events:
1) A training camp over the weekend of March 2nd-3rd
2) Union Cup in Dublin June 6th-10th
3) Stockholm Pride August 1st-2nd
Regular trainings are Mondays and Wednesdays according to our yearly schedule and the calendar on our website www.berserkers.se

Safety and technique are part of our main focus and we welcome women and men, as well as girls and boys from age 15.

We are an LGBTQ inclusive club that welcomes anyone who wants to join our community and and compete with us regardless of sexual orientation, gender or prior rugby experience!
Please see the calendar here on our website and contact us via:
our Facebook page:
https://www.facebook.com/Sthlmberserkers
Or via e-post:
---